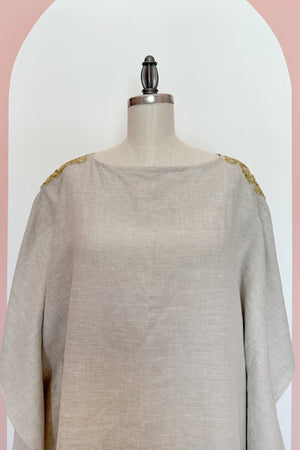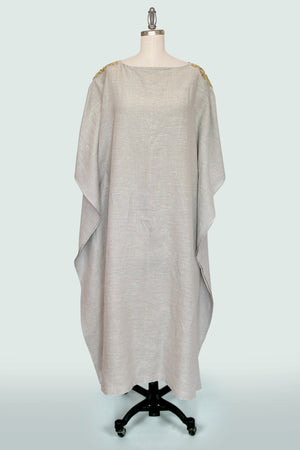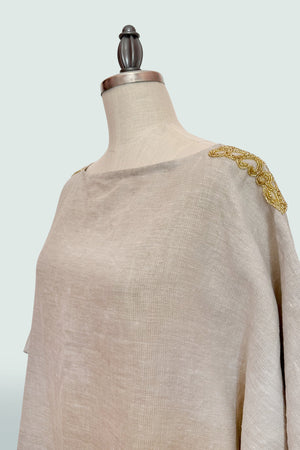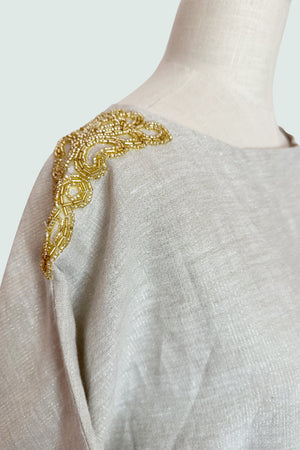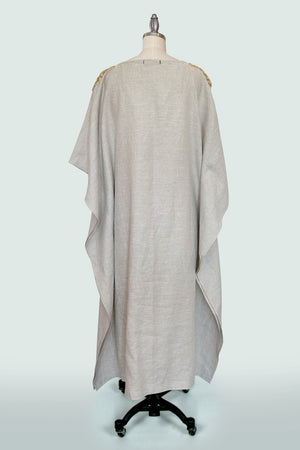 Winnie Drinking Gown
Soft natural linen with gold thread throughout is adorned with beaded gold epaulettes in a wide boatneck on the Winnie Drinking Gown. Created with a sleek body and flowing sides, this gown hangs beautifully without overwhelming a small frame. 
This is a Batty style and sized for Alls, with a voluminous fit. 
sizing notes: length 48", interior width 29"