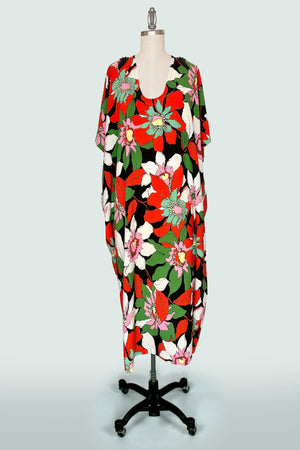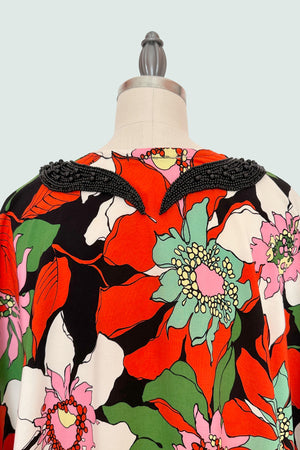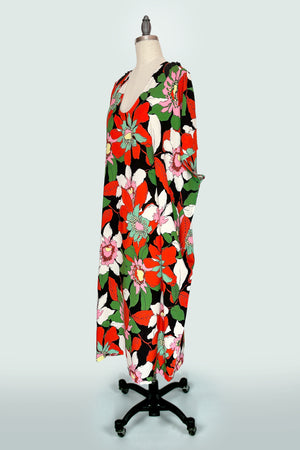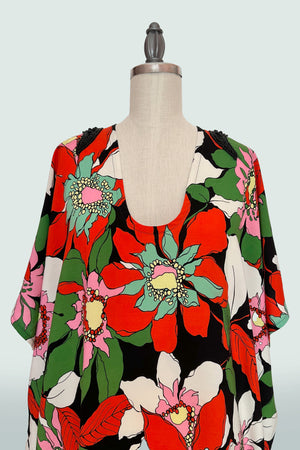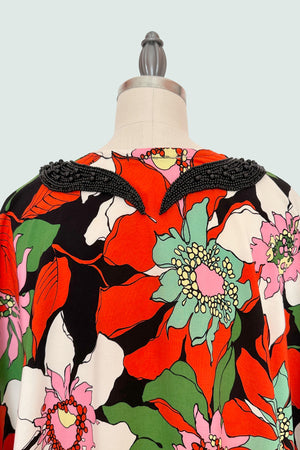 Vif Drinking Gown
Sourced out of Paris and created in Palm Springs, this ultra soft opaque floral is bright, bold and busting of brilliance. The Vif Drinking Gown is saturated in color and sizzling with style with an understated collar accoutrement. 
This is an Obel style and sized for Alls, with a voluminous fit. 
sizing notes: length 48", interior width 32"