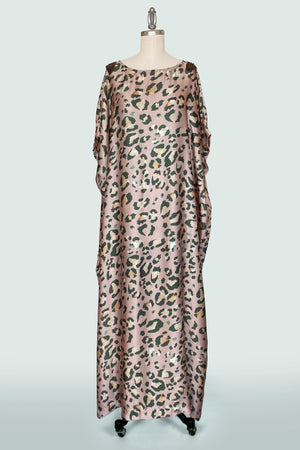 Tindy Drinking Gown
The Tindy Drinking Gown is graciously voluminous and equally eye-catching with a uniquely cheetah printed pure silk body. With a reserved beaded epaulet and wide boat neck frame, this elegant gown sweeps through any crowd turning heads. 
This is an Obel style and sized for Talls, with a voluminous fit. 
sizing notes: length 58", interior width 37"