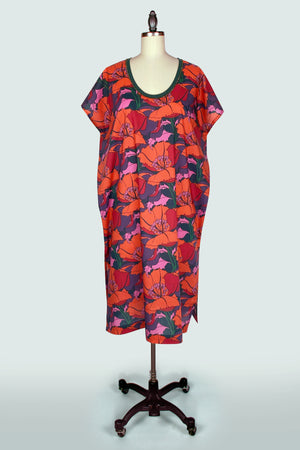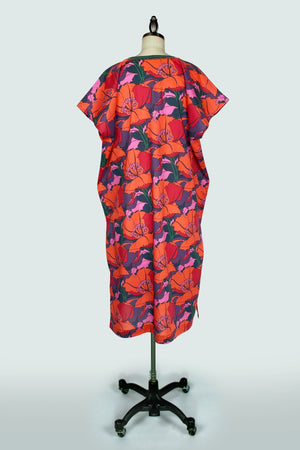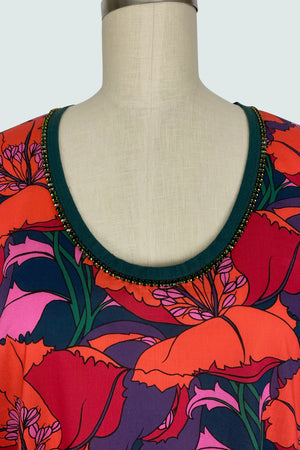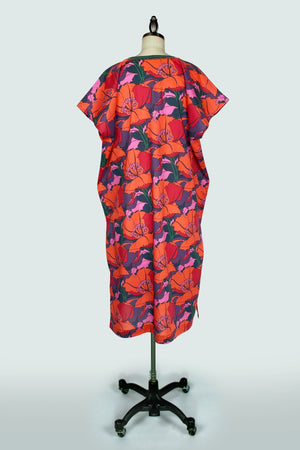 Tilly Drinking Gown
The Tilly Drinking Gown is set to wind down on the lanai with a daiquiri at days end. This Tana Lawn Cotton from Liberty London is a fine cloth with a subtle emerald encrusted neckline. This Obel style gown has side slits and is lightweight for those hot summer days. The fabric is sourced directly from the famed Liberty London.
This is sized Smalls.
sizing notes: length 41", interior width 25"