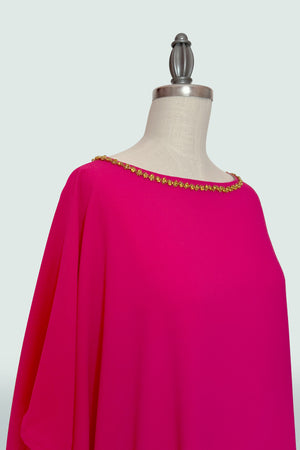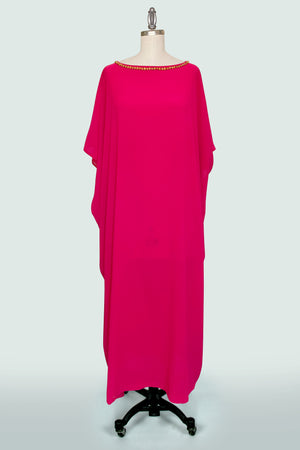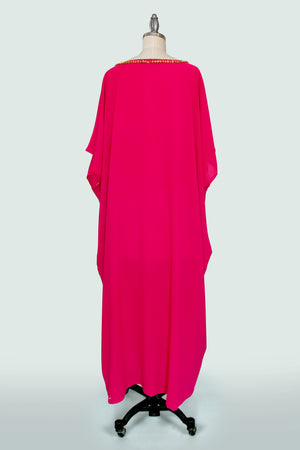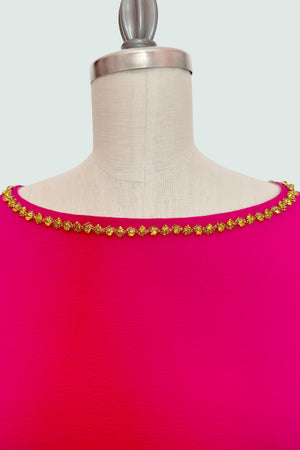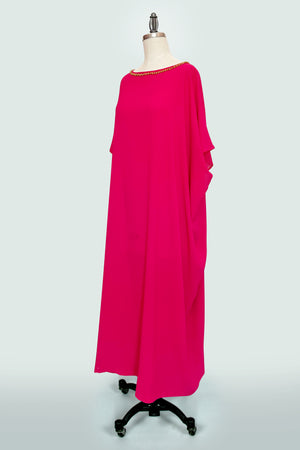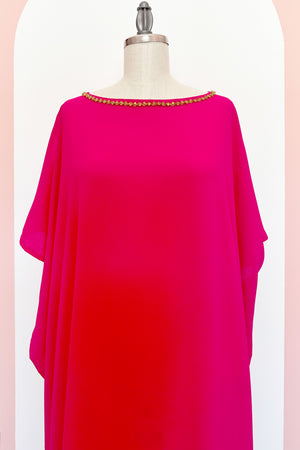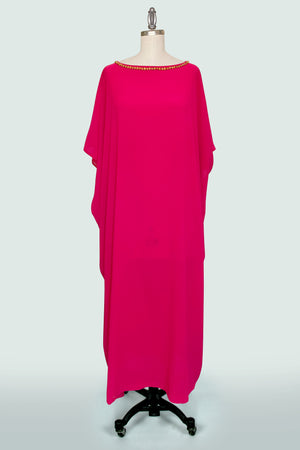 Tika Drinking Gown
A bold pink crepe de Chine and yellow gold rhinestone boatneck form the drapey Tika Drinking Gown. Lightweight yet opaque, this textured crepe moves swiftly towards the fun.
This is an Obel style and sized for Talls, with a voluminous fit. 
sizing notes: length 50", interior width 35"