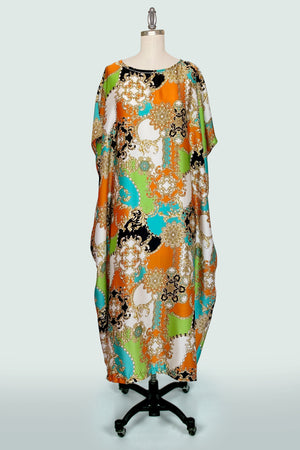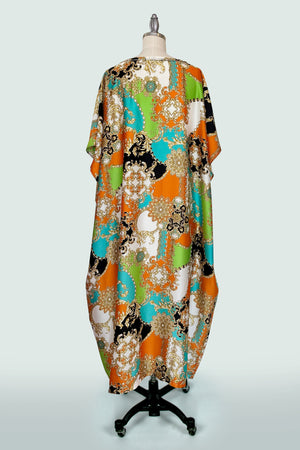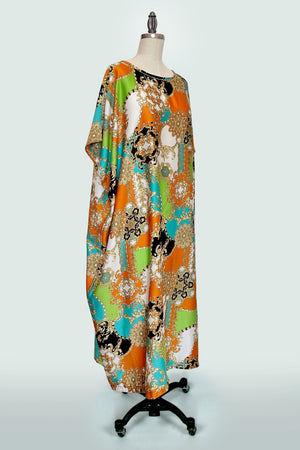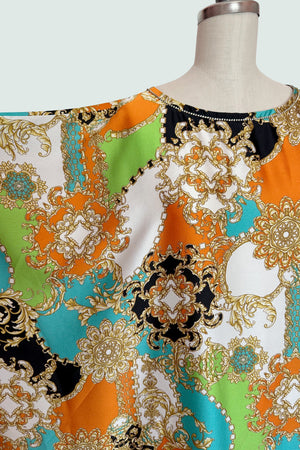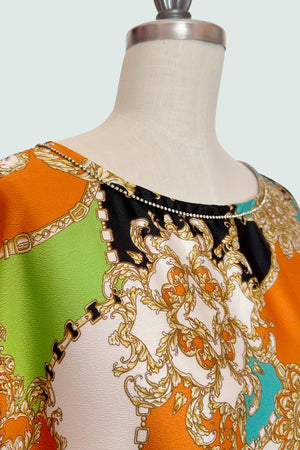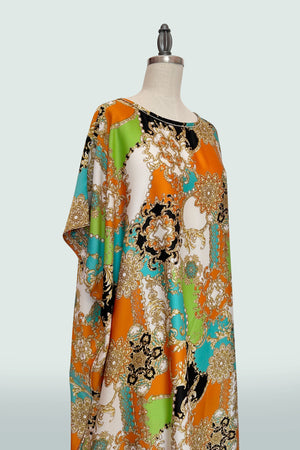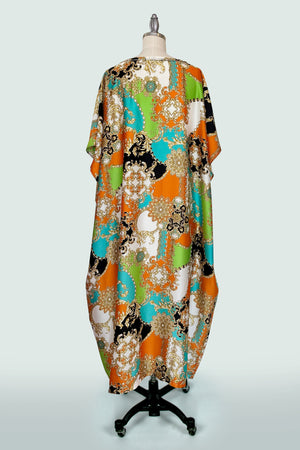 Tella Drinking Gown
Sultry silk in bold hues and a sparkling neckline make the Tella Drinking Gown perfect from day to night and all year round. The pure silk drapes beautifully and is soft to the touch. 

This is an Obel style and sized for Alls, with a voluminous fit. 
sizing notes: length 48", interior width 34"