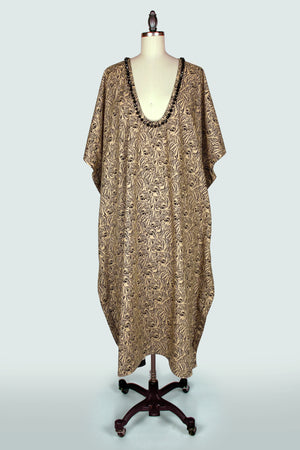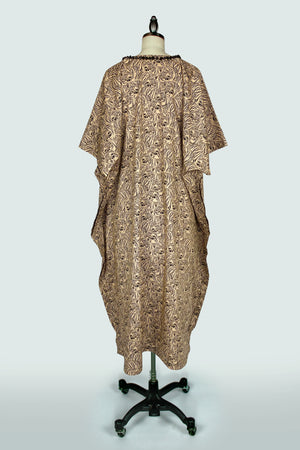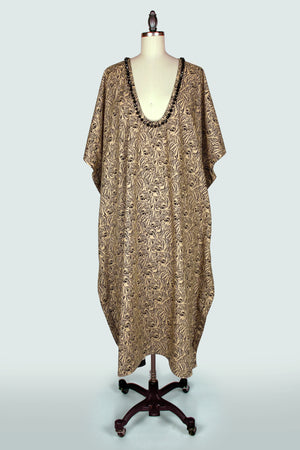 Tati Drinking Gown
The Tati Drinking Gown is ready for a night of Mahjong and martinis. A commanding presence in a wide 'Alls' cut, deep-v neckline with hand beaded crystals sets the tone for a night of classy competition and a kiki with the ladies. 
This is sized for all, voluminous in width.
sizing notes: length 45", interior width 36"