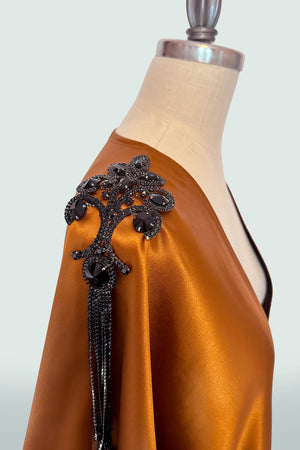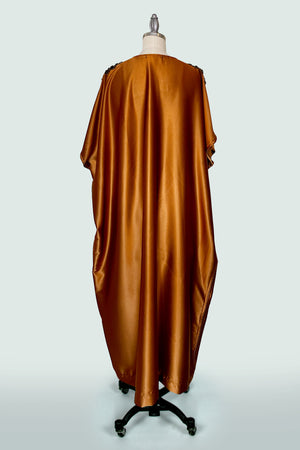 Sophia Drinking Gown
The Sophia Drinking Gown in a beautifully rich umber satin is adorned with sparkling black rocks and swinging stones that continue to flow as you sip your favorite cordial. 
This is an Obel style and sized for Alls, with a voluminous fit. 
sizing notes: length 51", interior width 34"