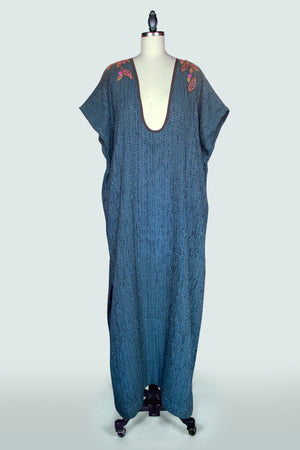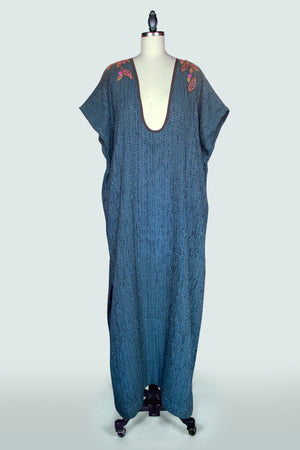 Scarlett Drinking Gown
The Scarlett Drinking Gown is an authentic Chanel Bouclé in a rich ocean teal. The silken wool is woven of ribbon and soft yarns that add sheen and texture. The asymmetrical beaded detailing in vivid gold and pink frame the collar and wrap to the back of the shoulder. The Obel style of gown is a voluminous fit for an ultra glamorous wear. 
sizing notes: length 52", interior width 29"