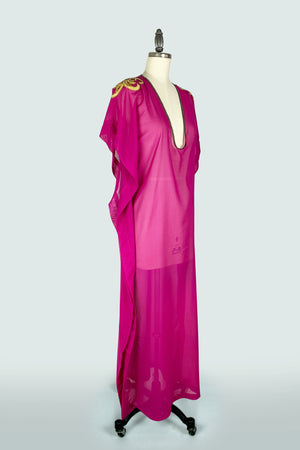 Rosita Drinking Gown
The Rosita Drinking Gown, with her plunging neckline, gold and yellow bombastic shoulder detail on top of a majestic magenta sheer chiffon, should not be taken lightly. 
She may seem subtle from afar but after a Pink Mojito or three, she's warmed up para bailar en la calle. 
sizing notes: length 55", interior width 20"