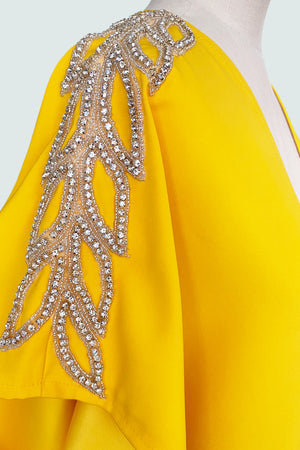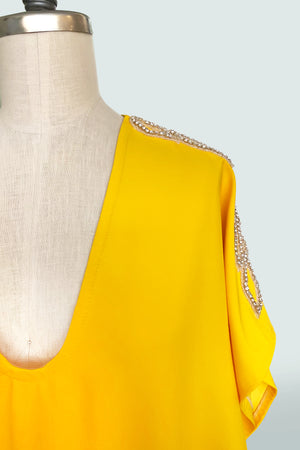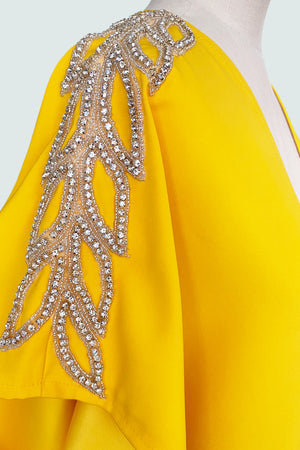 Rosie Drinking Gown
Shining bright like the sun and as clear as crystal, the Rosie Drinking Gown lifts the day of any dread. This heavy lemony crepe has a frame of crystal leafs lining the shoulder in glamorous glitz. With a pretty pink cocktail to adorn this gown, an evening of enchantment is sure to be had. 
This is an Obel style and sized for Talls, with a voluminous fit.
sizing notes: length 54", interior width 30"