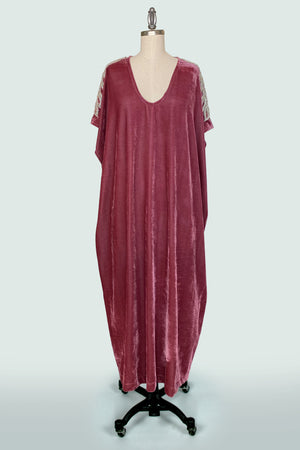 Rosette Drinking Gown
Heavy rose velvet and sparkling crystal epaulets, the Rosette Drinking Gown is perfection. Worn with its coordinating headpiece, this fit is for a night in by the fire or out to a fete. 
This is an Obel style and sized for Smalls, with a voluminous fit. Coordinating headpiece is included. 
sizing notes: length 50", interior width 33"