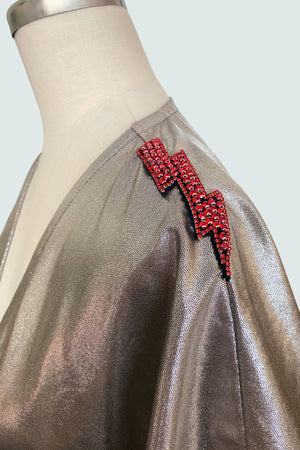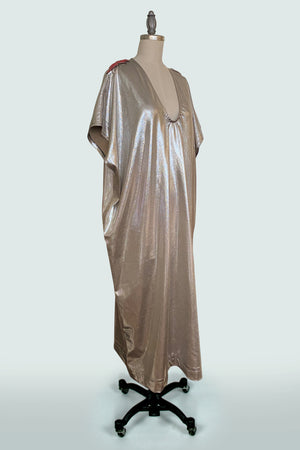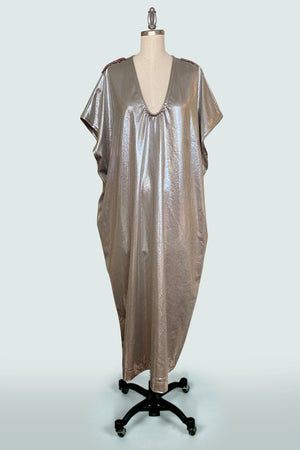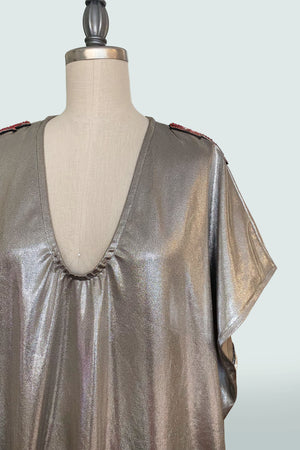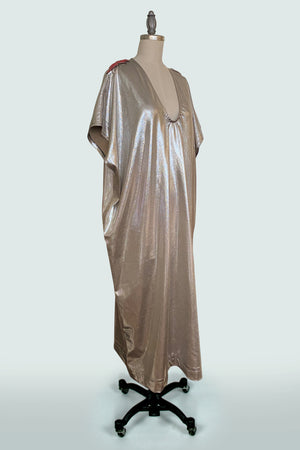 Ziggy Drinking Gown
Slinking in silver spandex, the Ziggy Drinking Gown packs an unexpected punch with dual crimson bolts and a plunging neckline. With a weakness for vesper martinis and mischievous shenanigans, this gown is sure to accompany some misadventures. 

This is an Obel style and sized for all, with a voluminous fit.
sizing notes: length 48", interior width 44"