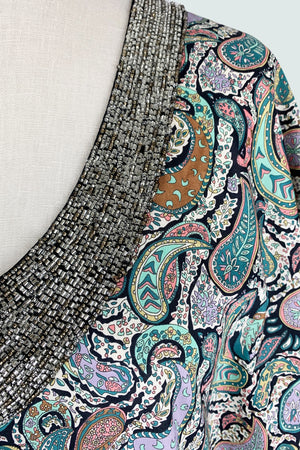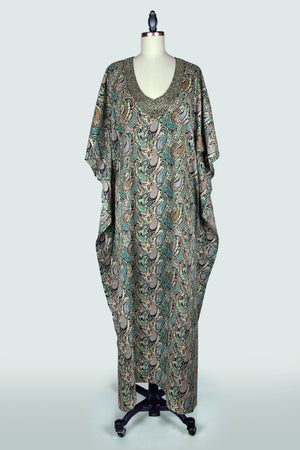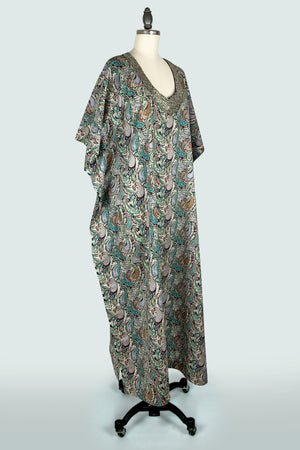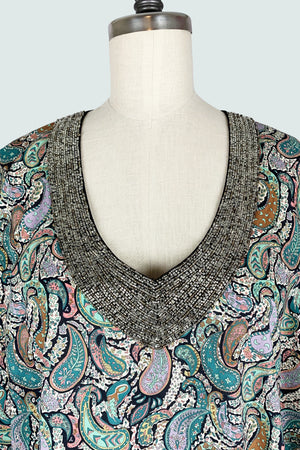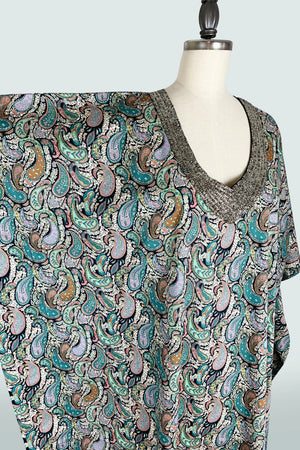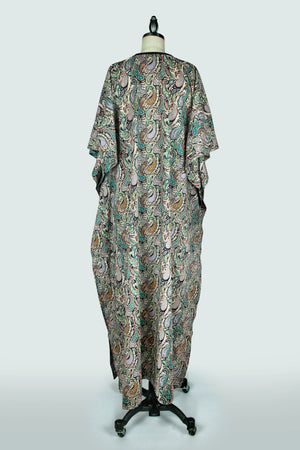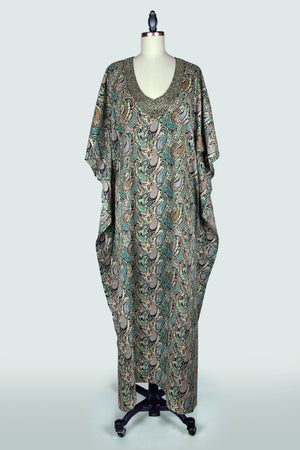 Priscilla Drinking Gown
The Priscilla Drinking Gown is a Liberty London, Paisley Tana Lawn Cotton fabric with a fine beaded neckline. She is regal and voluminous, chic and thirsty for a Kir Royal.
This fabric was sourced out of London and ready for a transatlantic adventure.
sizing notes: length 54", interior width 30"