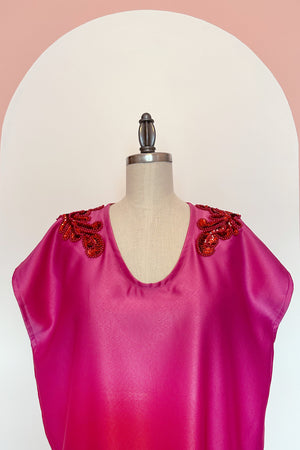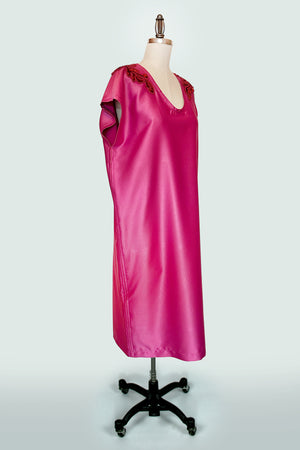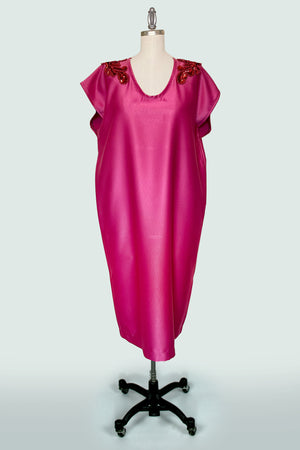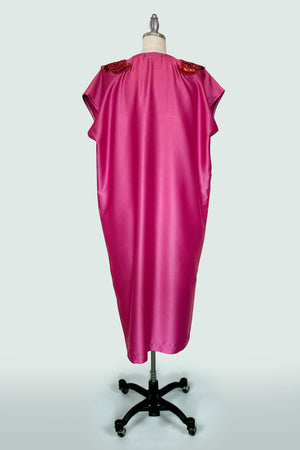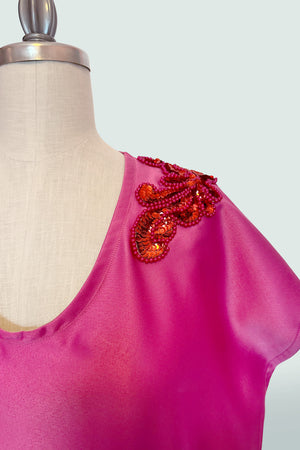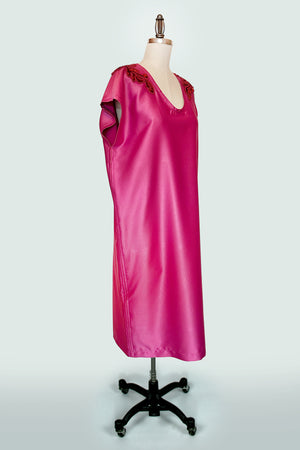 Pico Drinking Gown
The Pico Drinking Gown is a runway pink heavy satin with blistering red beaded and sequined epaulettes. The slim fit is pert to be the brightest belle at the ball when paired with an equally sparkling coupe of bubbles. 
This is an Obel style and sized for Smalls, with a slim fit. 
sizing notes: length 44", interior width 23"