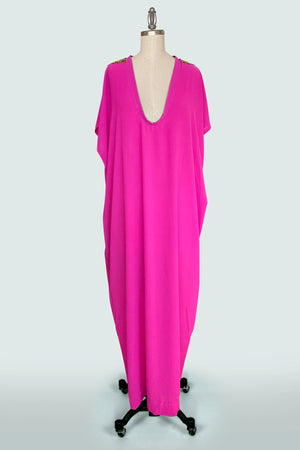 Nili Drinking Gown
Deliciously vibrant pink and featherweight fabric, the Nili Drinking Gown is ready for a leisurely lounge. The deep V-neckline is adorned with symmetrical black and gold filigree shoulder details. Afternoon tea with sparkling rosé is the perfect festivity for this lovely piece. 
This is an Obel style and sized for Talls, with a generous fit.
sizing notes: length 54", interior width 30"