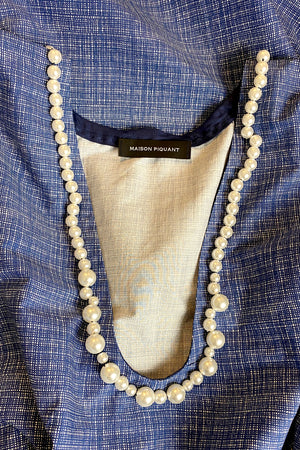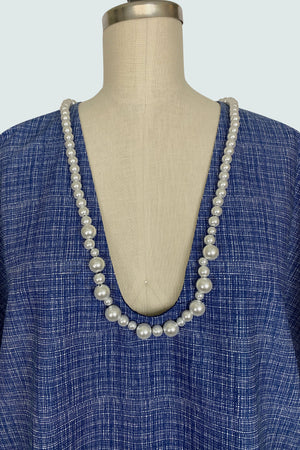 Nora Drinking Gown
An indigo crosshatch print and hand sewn pearl neckline adorn the Nora Drinking Gown. Sized for Alls, this Obel Style gown is fit for lounging, luxuriating and sipping a Negroni in the sunroom. 
This is sized for all, voluminous in width.
sizing notes: length 45", interior width 32"