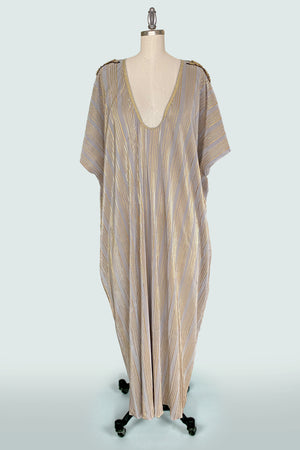 Natasha Drinking Gown
Glitzy in pleated grey and gold, the Natasha Drinking Gown is not to be underestimated. With two watchful crawly gems flanking a plunging neckline, this slinky gown is anything but expected. 
This is an Obel style and sized for all, voluminous in width.
sizing notes: length 49", interior width 33"