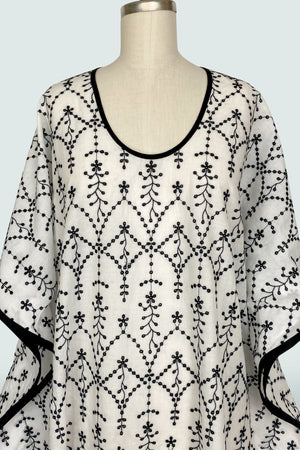 Louisa Drinking Gown
Black on white eyelet cotton make the Louisa Drinking Gown an instant classic. The flowing lines framed in black trim will float you from the wine fridge to the poolside patio. Enjoy a chardonnay and live out summer in style. 
This is sized for all, voluminous in width.
sizing notes: length 52", interior width 32"