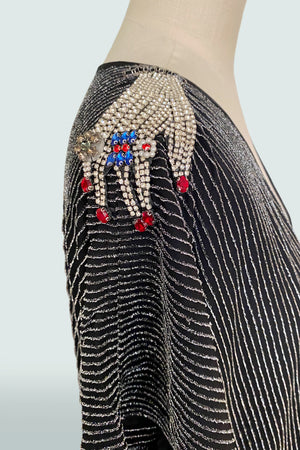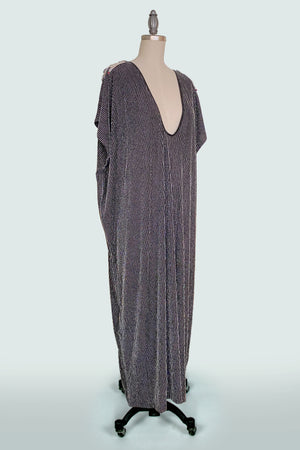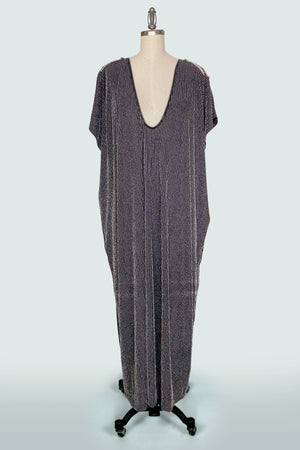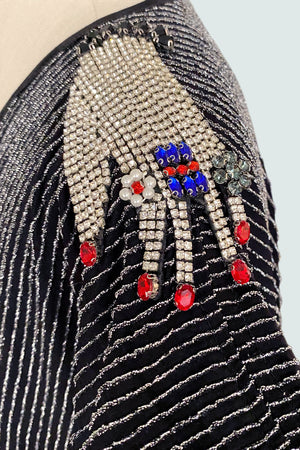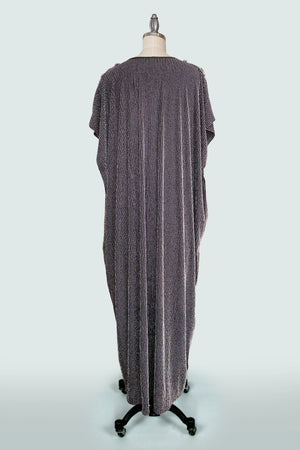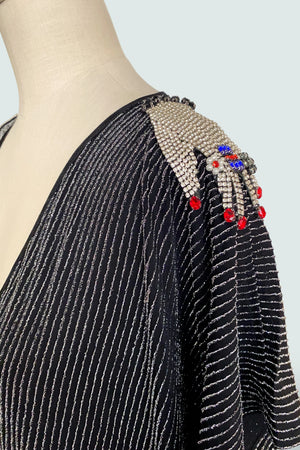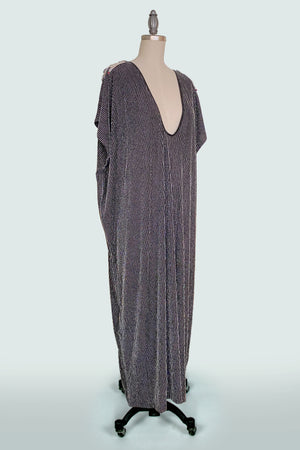 Lorelei Drinking Gown
Black, silver, slinky and sexy, the Lorelei Drinking Gown is made for a madam and a martini. Don all the jewels from head to toe, mix up the drinks and let them flow. This evening attire will be the life of the party, even if it's a party for one. 

This is an Obel style and sized for all, voluminous in width.
sizing notes: length 52", interior width 30"