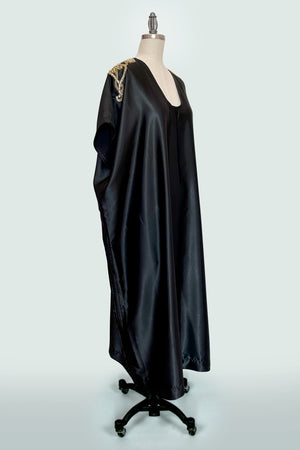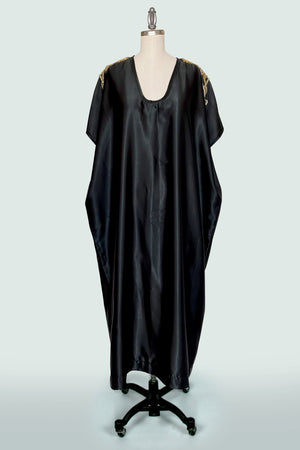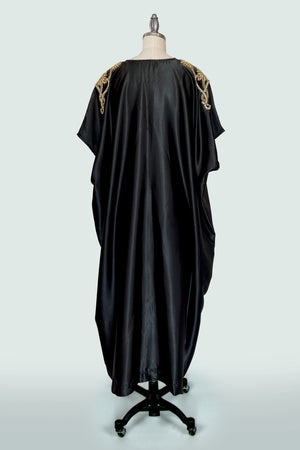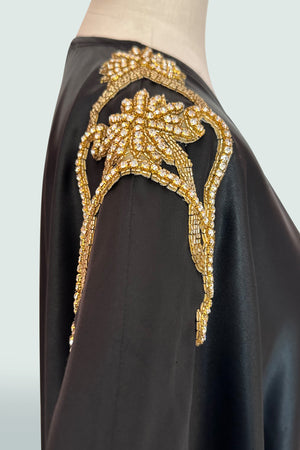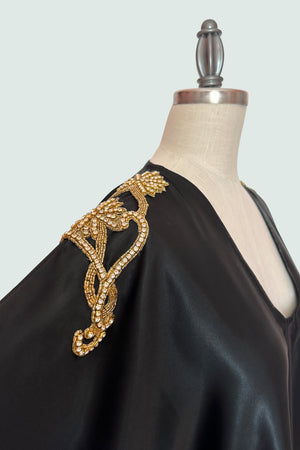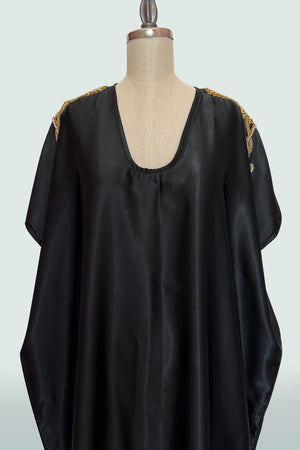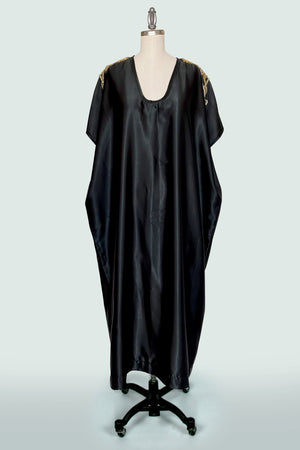 Lizette Drinking Gown
The little black dress just got a glamorous update in the Lizette Drinking Gown. Smooth black satin is adorned with gold beaded epaulettes, creating a dramatic moment. 

This is an Obel style and sized for Alls, with a voluminous fit. 
sizing notes: length 48", interior width 32"