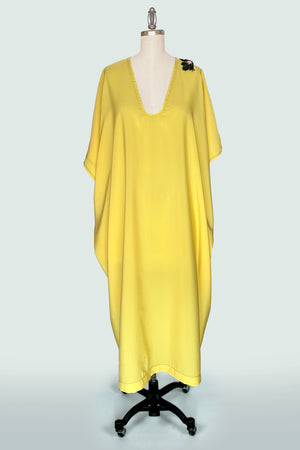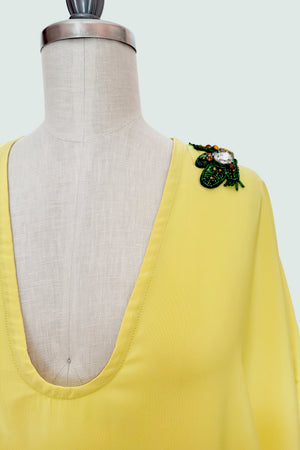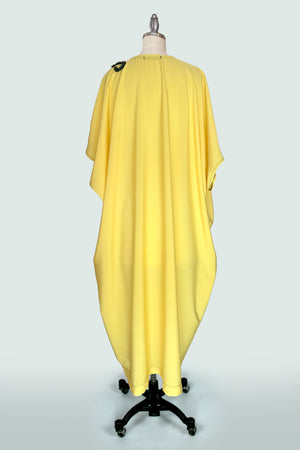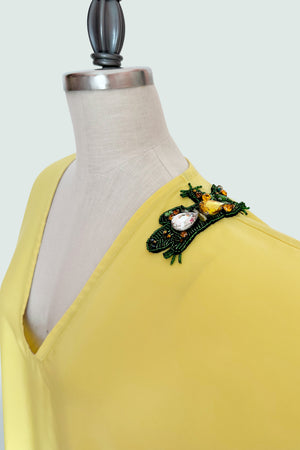 Lez Drinking Gown
The Lez Drinking Gown is a buttery smooth crepe de chine in a glorious sunshine yellow. She carries a glam glitzy friend to share secrets from her shoulder and is ready to imbibe at the first sign of a spritz. 

This is an Obel style and sized for Alls, with a voluminous fit. 
sizing notes: length 47", interior width 34"