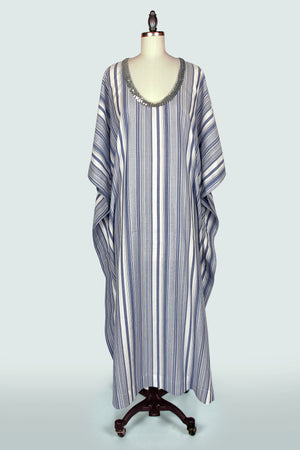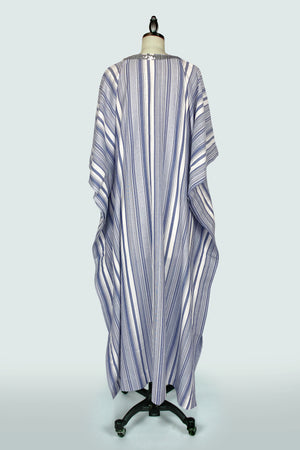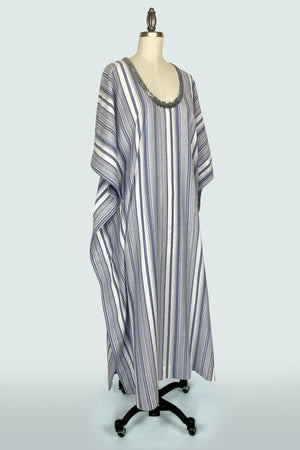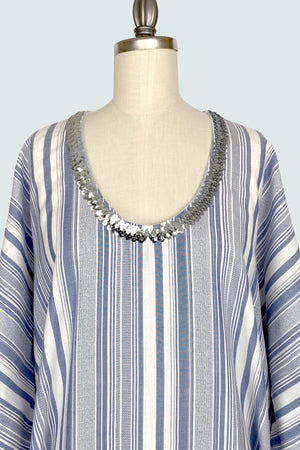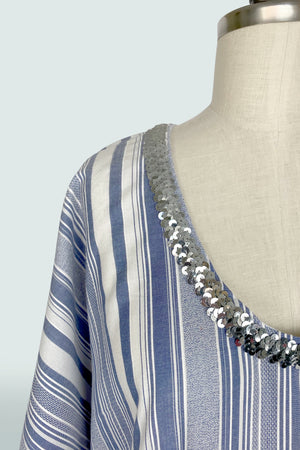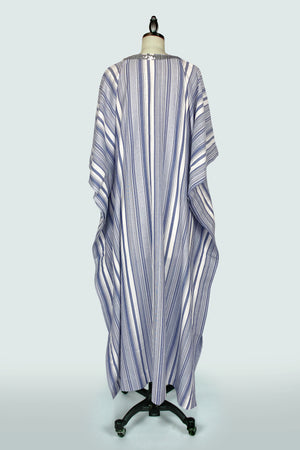 Kitty Drinking Gown
Sweet stripes and silver sequins are light and fluid in the Kitty Drinking Gown. The Batty style is a cotton/linen blend. Perfect for a sunset cruise with your best girls and a bottle of champs. 
This is sized for all, voluminous in width.
sizing notes: length 51", interior width 33"