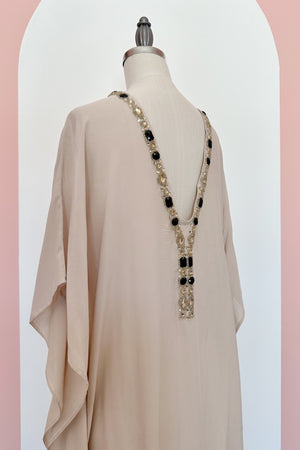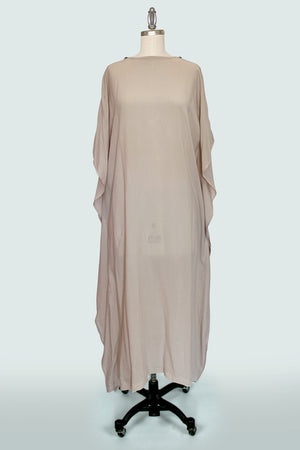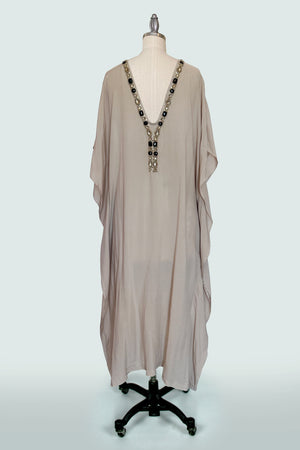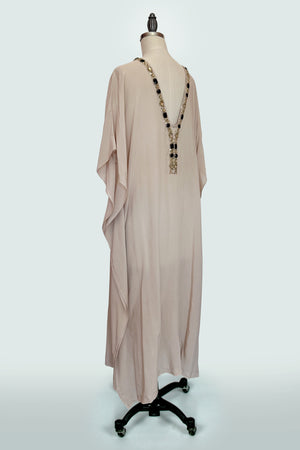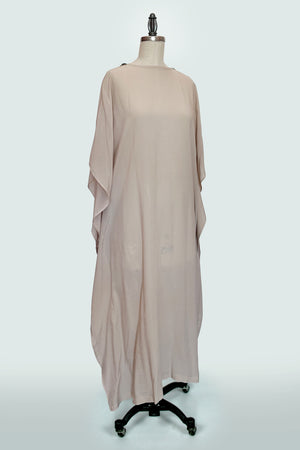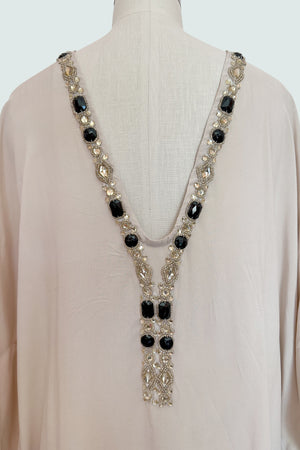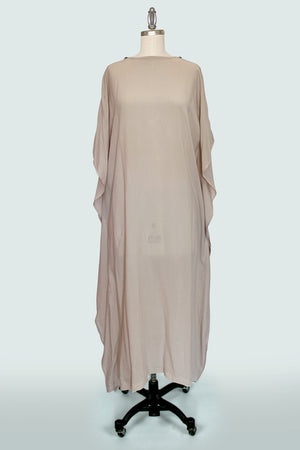 Jessel Drinking Gown
Turn heads when you turn around in the Jessel Drinking Gown where the drama is found in the low cut yoke that hits just above the lower back. Made of the lightest pure linen fabric and sewn in the Batty style, this gown is bejeweled in all the right places. 

This gown is sized Smalls.
sizing notes: length 48", interior width 24"