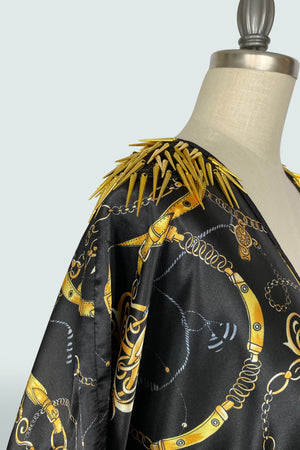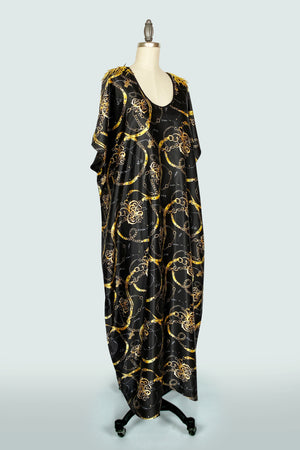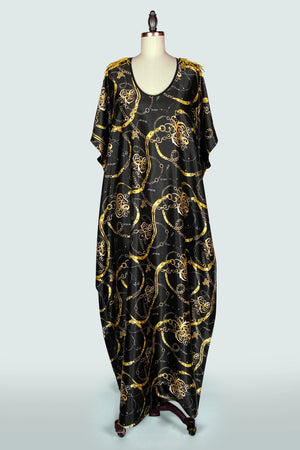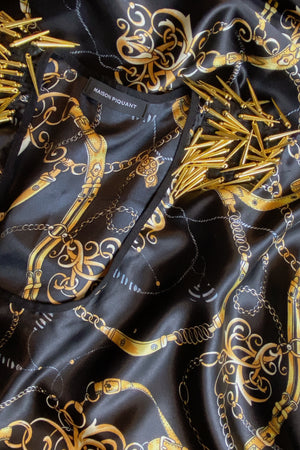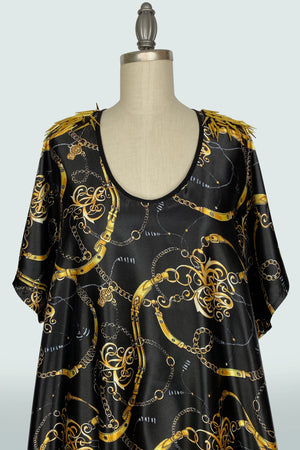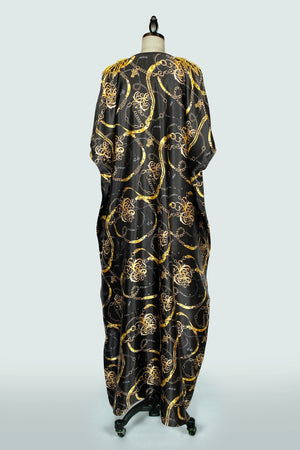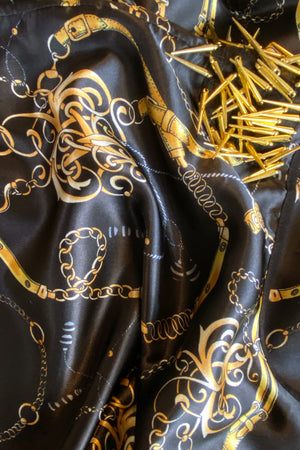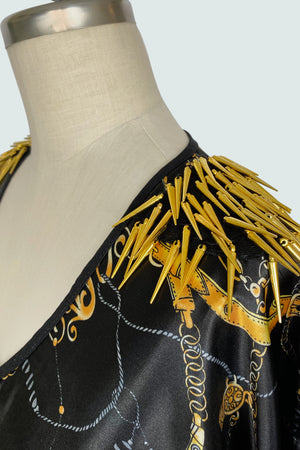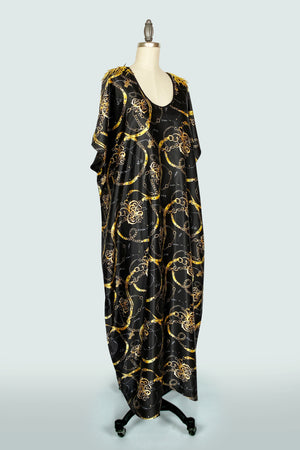 Issa Drinking Gown
The Issa Drinking Gown is a silk Obel style that is light in weight and heavy in attitude. Spiked gold shoulder studs and a single malt scotch on the rocks amplify the mood. 
This is sized Tall and voluminous in width.
sizing notes: length 55", interior width 32"