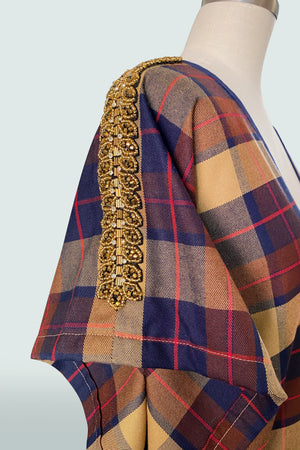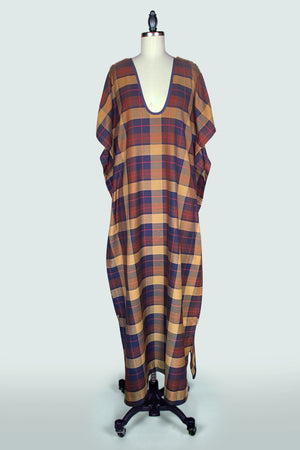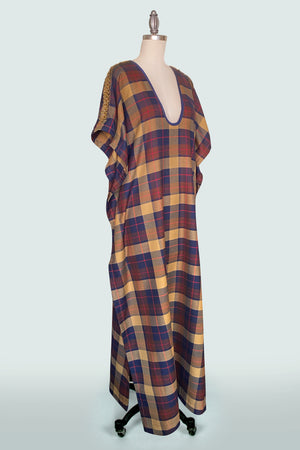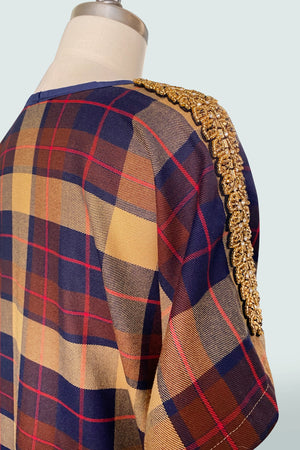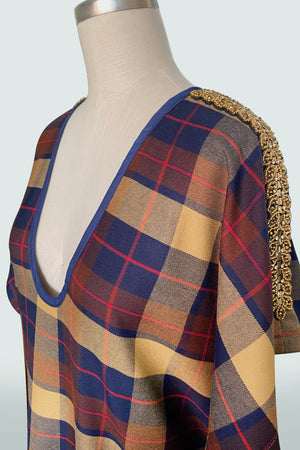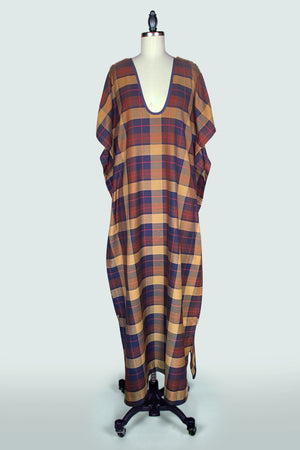 Imogen Drinking Gown
The Imogen Drinking Gown is a rich English tartan in mustard and navy with a stipe of red to lend a traditional base but the added gold leaf beading at the shoulder seams catapult this classic into a gloriously cozy garb.
This tartan wool is sourced directly from London and has come stateside for fireside chats and giggle water.

sizing notes: length 55", interior width 23"