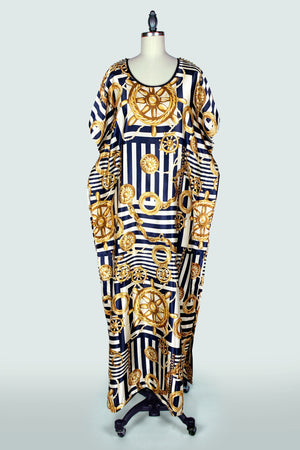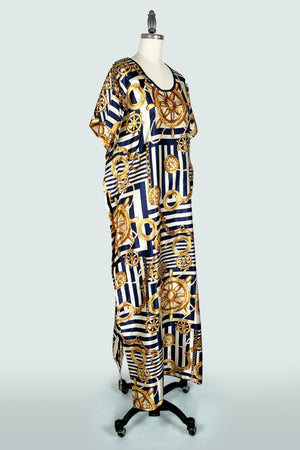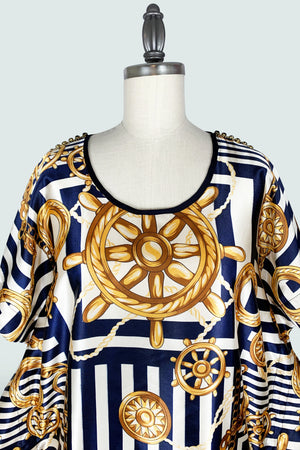 Howell Drinking Gown
Dockside or seaside, the Howell Drinking Gown is pouring the drinks instead of steering the ship. A jeweled shoulder and opulent marine printed 100% silk gown is light and breezy for a sunset sail.
Whether mixing up a Sea Breeze or busting a bottle of bubbly on a maiden voyage, this gown is sure to bring the party to any ocean event. 
sizing notes: length 55", interior width 22"