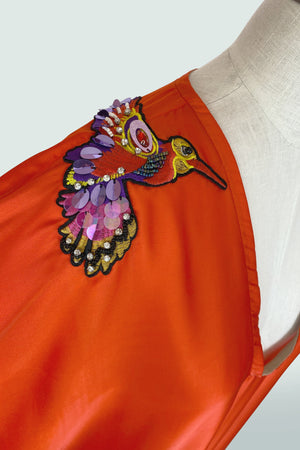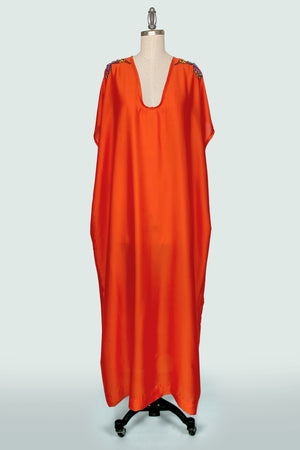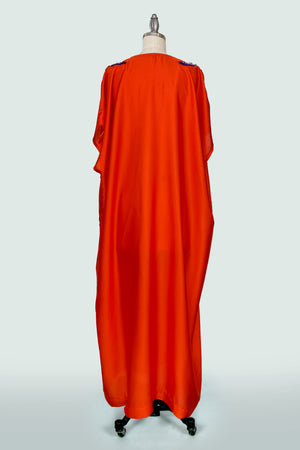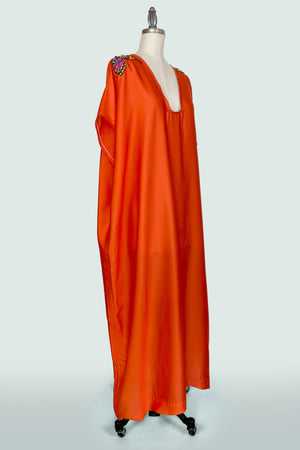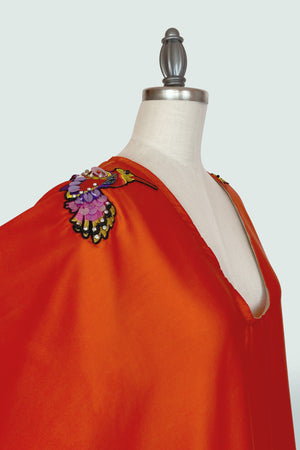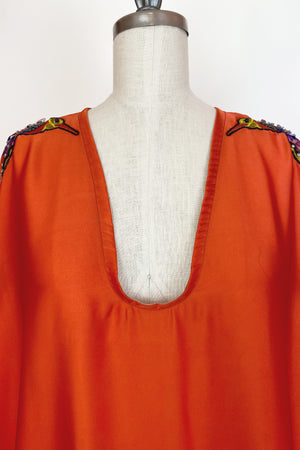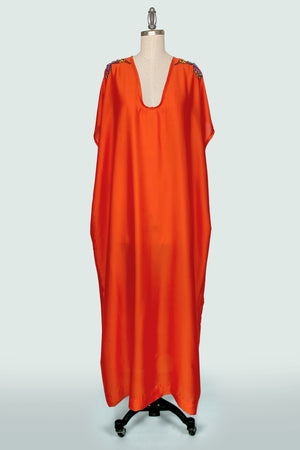 Harmony Drinking Gown
Light weight satin in the brightest clementine, the Harmony Drinking Gown is adorned with double hummingbirds for double the delight. Perfectly matched to an Aperol Spritz, this gown is sure to send happy hour flying.
This is an Obel style and sized for Talls, with a generous  fit.
sizing notes: length 57", interior width 32"