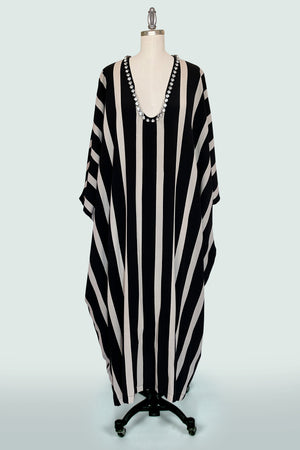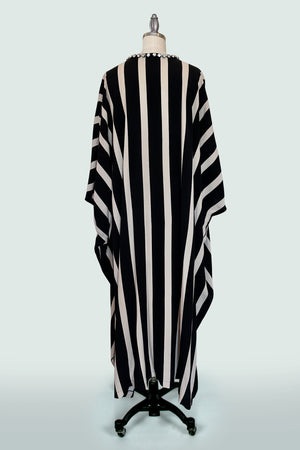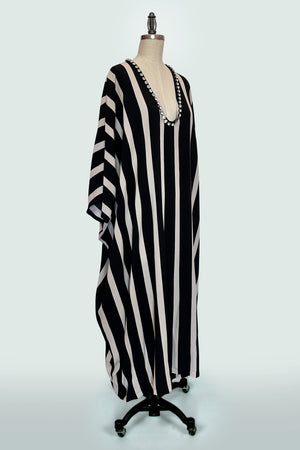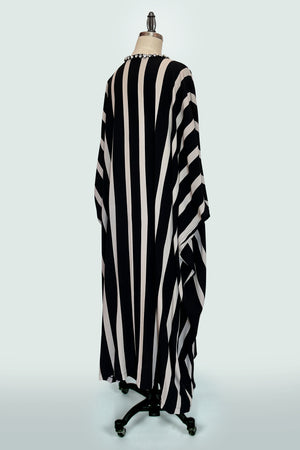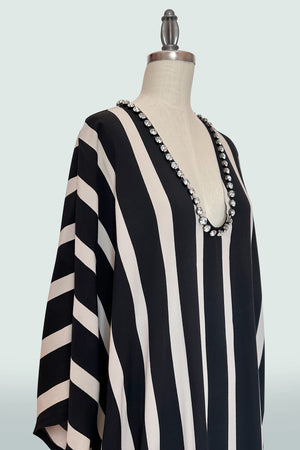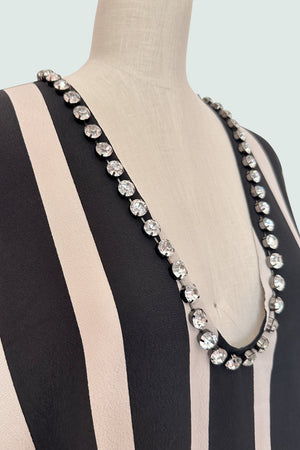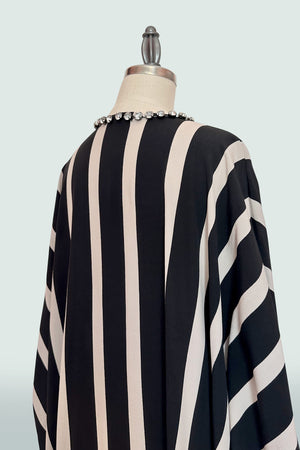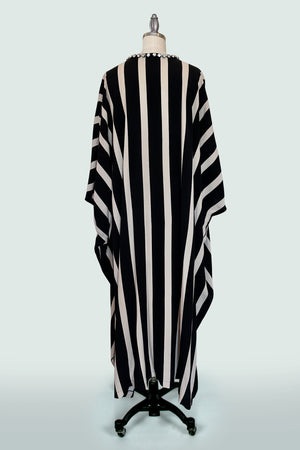 Gabana Drinking Gown
Black, white and glamour all over, the Gabana Drinking Gown is poolside perfect and ready to take you into the night with colossal 12mm rhinestones draping the neckline. Add this fabulous frock to your vacation rotation and regret nothing. 

This is an Obel style and sized for Alls, with a ultra-voluminous fit. 
sizing notes: length 49", interior width 44"