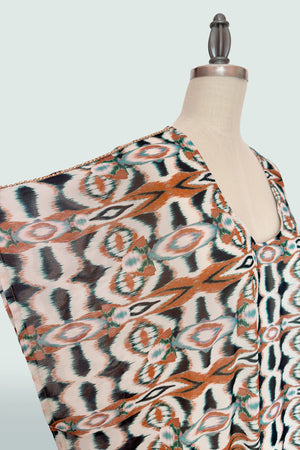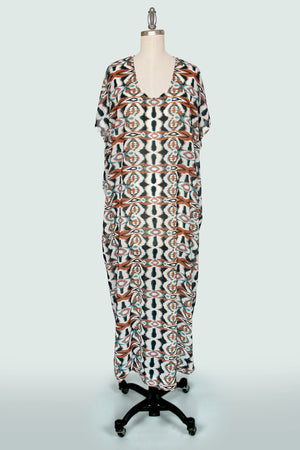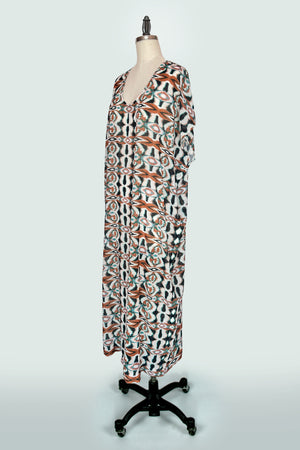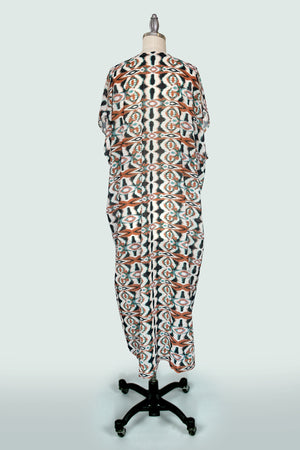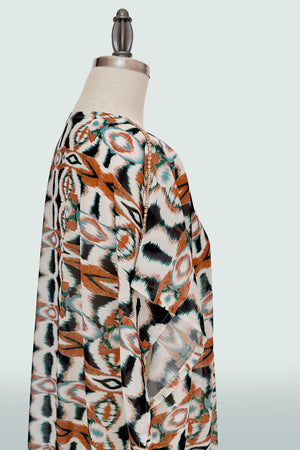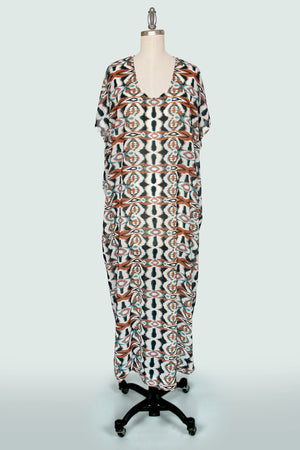 Fria Drinking Gown
A cool ikat graphic is adorned with a bead of rhinestones along the shoulder seams on the Fria Drinking Gown. A little glow adds to this sheer gown for maximum glam.
This is an Obel style and sized for Alls, with a voluminous fit. 
sizing notes: length 53", interior width 29"