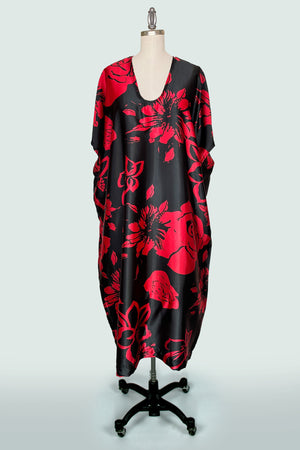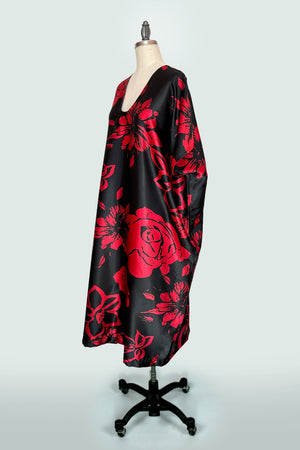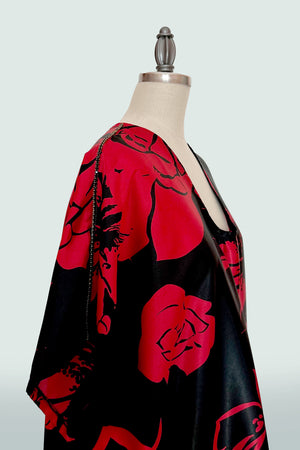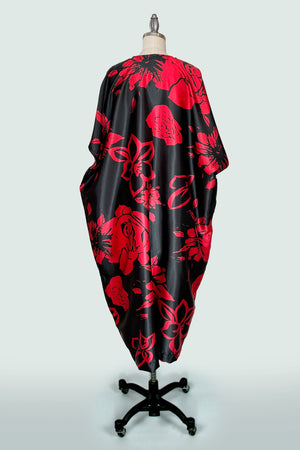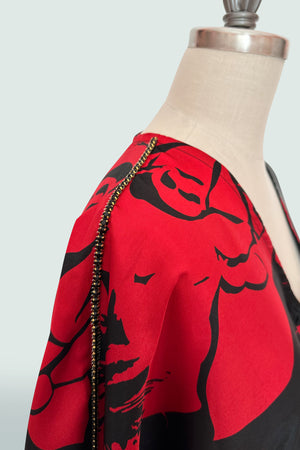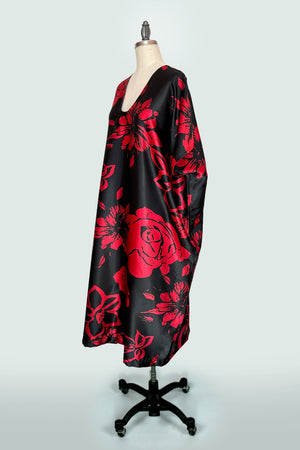 Florina Drinking Gown
The Florina Drinking Gown is a luxurious satin sheen with an oversized red and black floral print. A delicate rhinestone bead along the shoulders gives a touch of sparkle to match that sizzle. 
This is an Obel style and sized for Alls, with a voluminous fit. 
sizing notes: length 47", interior width 32"