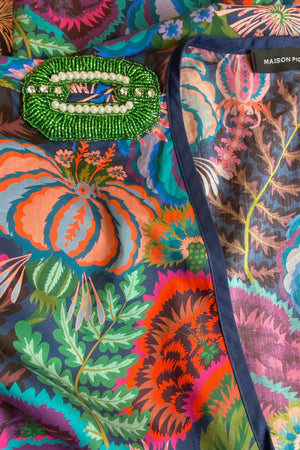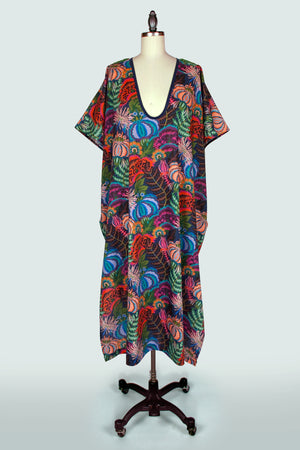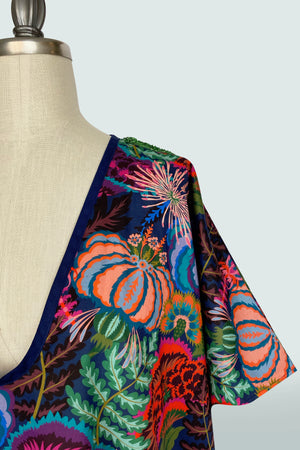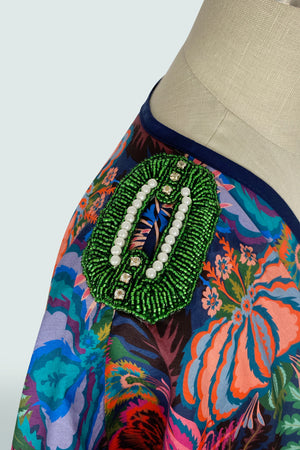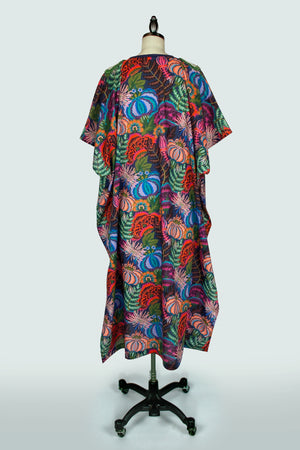 Edith Drinking Gown
Bright and botanical in a Tana Lawn Cotton Liberty fabric, the Edith Drinking Gown is ripe for an outdoor gathering. Take your country side vacation up a glam notch sitting poolside with a chilled fizzy concoction in hand in this Obel Style gown with side slits. The cotton fabric was sourced directly from London at the famed Liberty London fabric shop. 
This is sized for all, voluminous in width.
sizing notes: length 46", interior width 34"