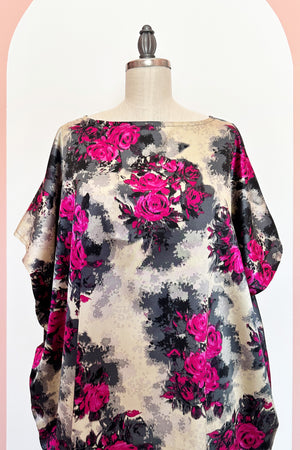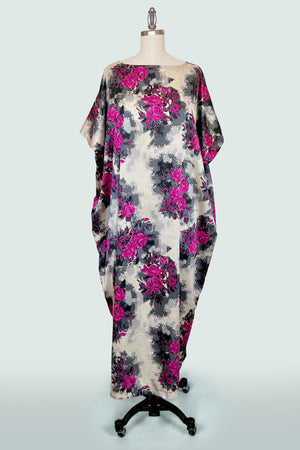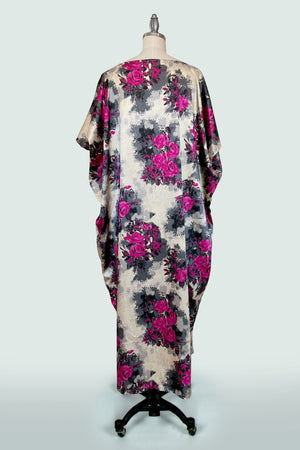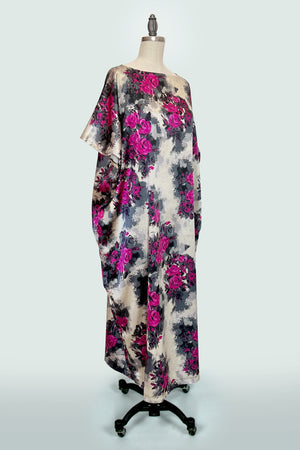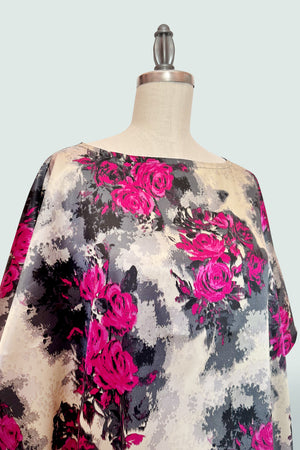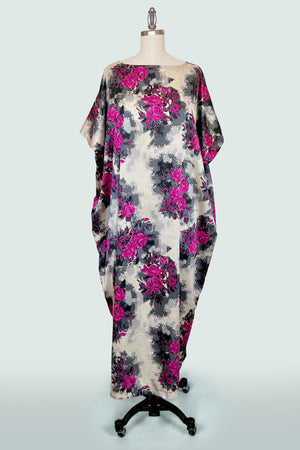 Doña Drinking Gown
Rose rich and fabulous, the Doña Drinking Gown is the ultimate in winter chic. This gown is ultra voluminous satin and has the boldest pink florets for a fanciful fete. 

This is an Obel style and sized for Alls, with a voluminous fit. 
sizing notes: length 49", interior width 32"