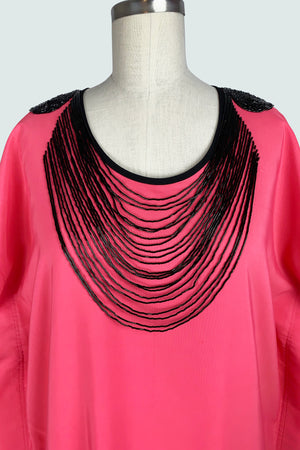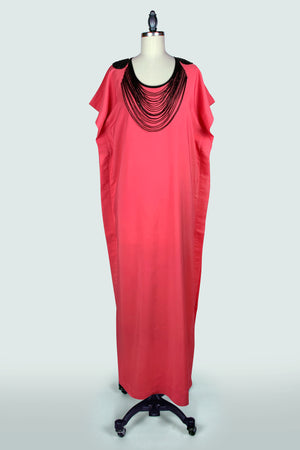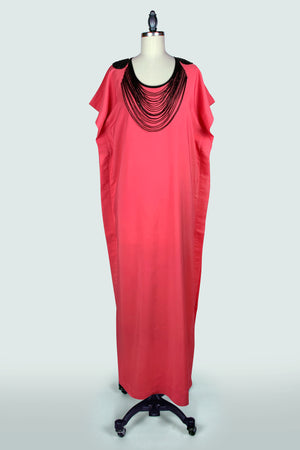 Délice Drinking Gown
Délice my sweet, is delightful and a treat with a hand beaded neckline on a tart pink Drinking Gown. The fluid drape of beads and the drape of the gown let her twirl to tunes of summer. 
She mixes well with a mixed Peach Rosé Sangria beneath a warm sunset. 
sizing notes: length 56", interior width 22"