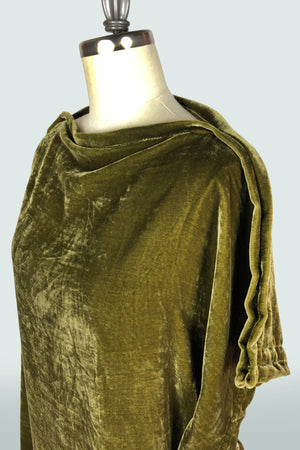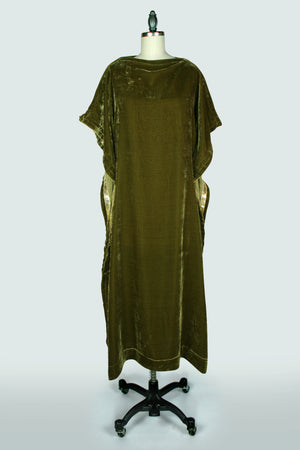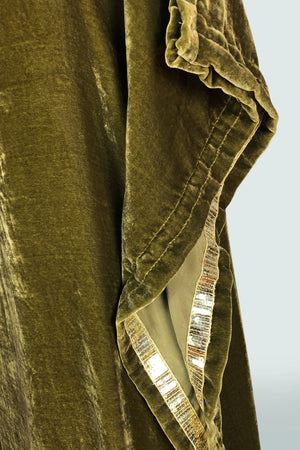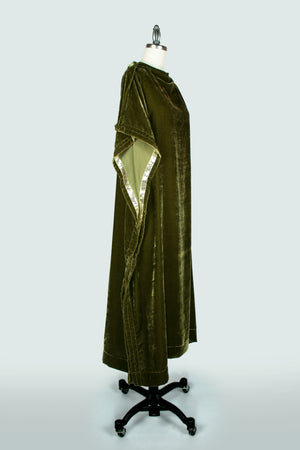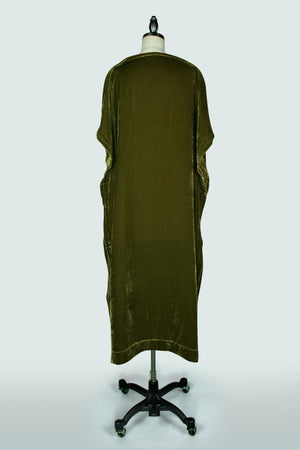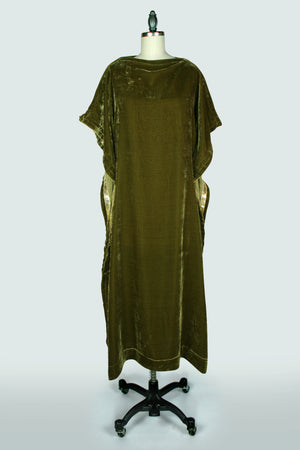 Chloé Drinking Gown
The Chloé Drinking Gown is a rich olive velvet, Batty style gown with high a boatneck and gold sequin edging on inner hem of wings. 
This luxurious gown will keep you most toasty when paired with a full bodied vino. 
sizing notes: length 49", interior width 24"