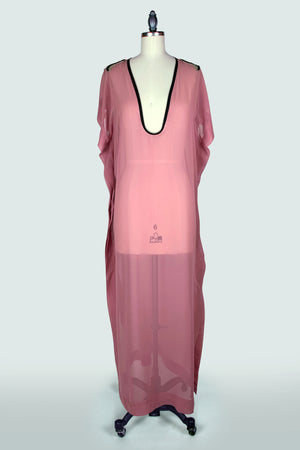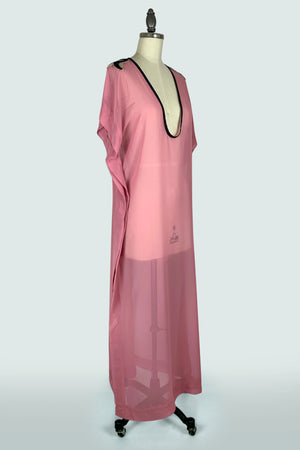 Charlotte Drinking Gown
Elegant and sophisticated, the Charlotte Drinking Gown has a touch of shoulder sparkle and plunging neckline. This sheer chiffon gown has an undergarment optional policy, pushing summer time provocation to its limits. 
She wears easily and makes a Cotton Candy Champagne Cocktail a part of her everyday look.
sizing notes: length 54", interior width 21"