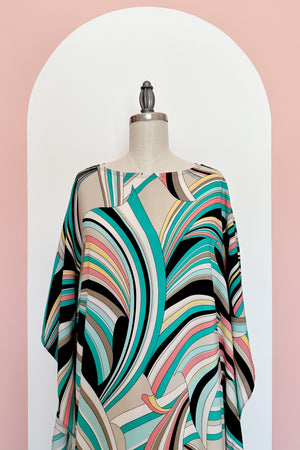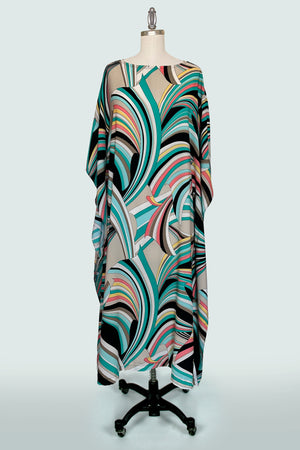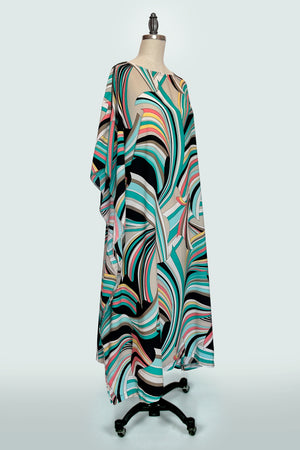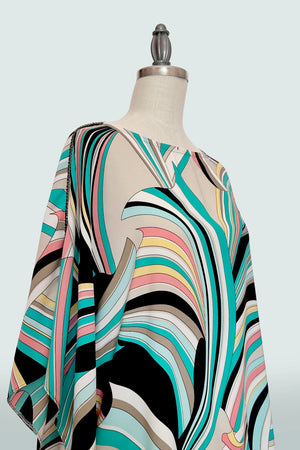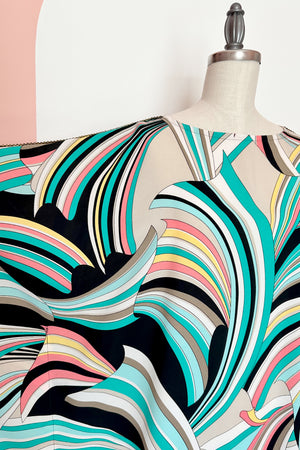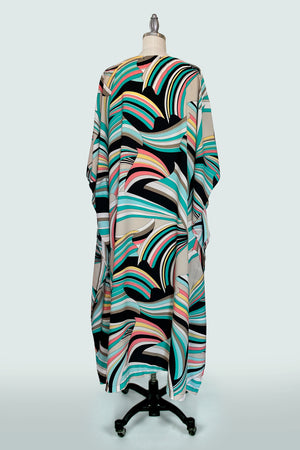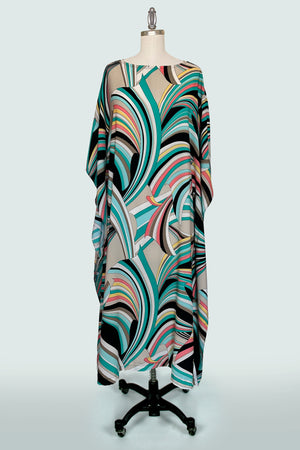 Carmen Drinking Gown
Colorful swirls with a wide boat neck and a glimmer of shimmer along the shoulder seams adorn the Carmen Drinking Gown. This gown is a Batty style with a narrower body shape and winged sides.
This gown is sized Smalls.
sizing notes: length 47", interior width 28"