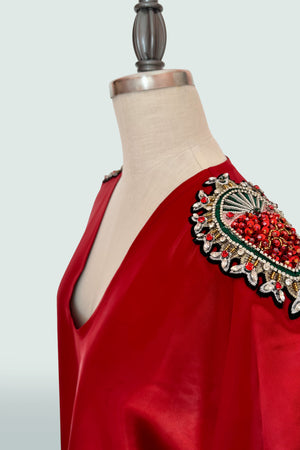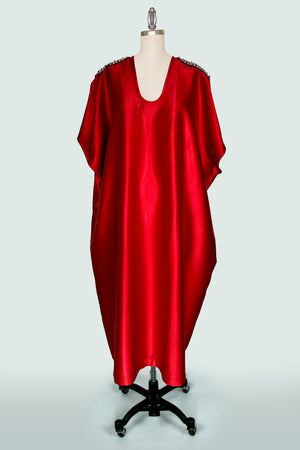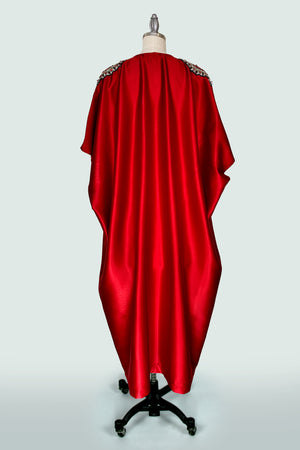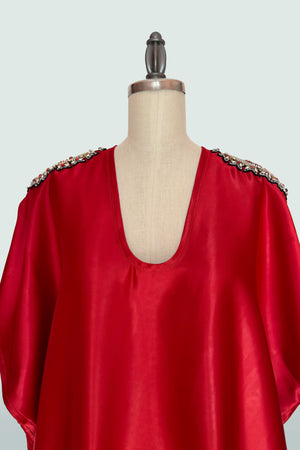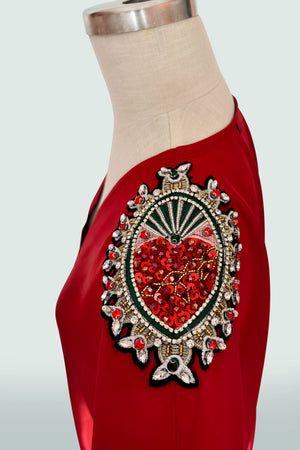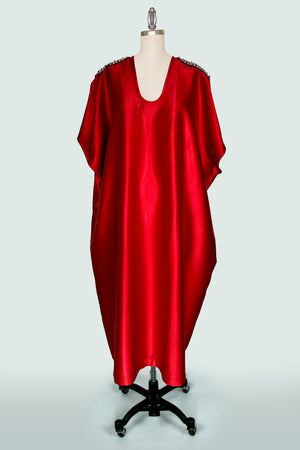 Cariño Drinking Gown
A weighty red satin that saunters onto the stage, emblazoned with sequins to steal the show, the Cariño Drinking Gown is bold and luxurious. She pairs well with a strong martini and a good time. 
This is an Obel style and sized for Alls, with a voluminous fit. 
sizing notes: length 48", interior width 32"