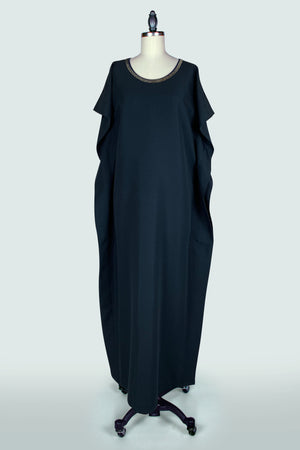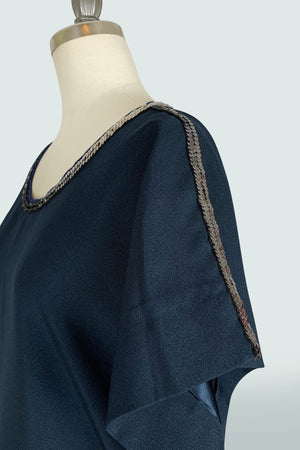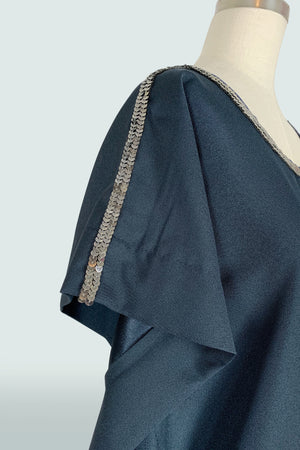 Carine Drinking Gown
Simple and elegant, the Carine Drinking Gown has subtle sequin detailing on the shoulder and neckline of this crêpe that drapes impeccably.
Carine is as classic as an Old Fashioned and is never one to turn down a cold splash. 
sizing notes: length 56", interior width 22"