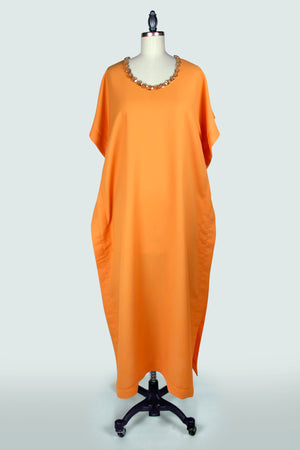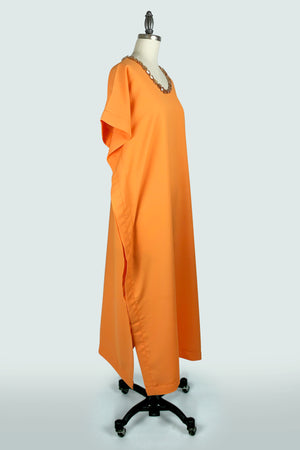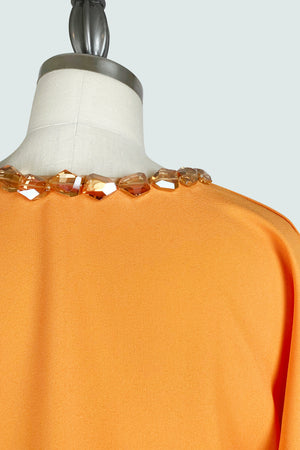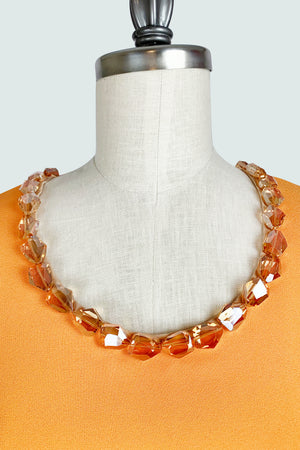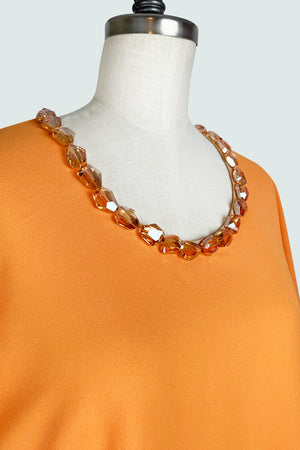 Blanche Drinking Gown
The Blanche Drinking Gown perches pretty under the peach tree with a sparkling neckline and vibrant tangerine hue. These ornate iridescent stones are hand sewn from collar bone to nape on a bright crêpe that falls flawlessly. 
This darling photographs perfectly with a confidant and Bellini in the sunshine.
sizing notes: length 52", interior width 24"