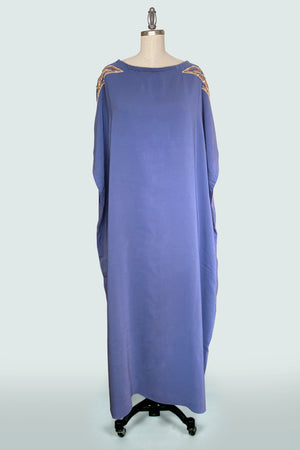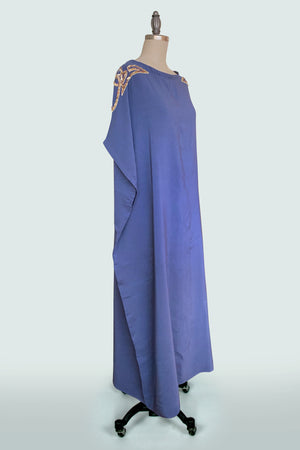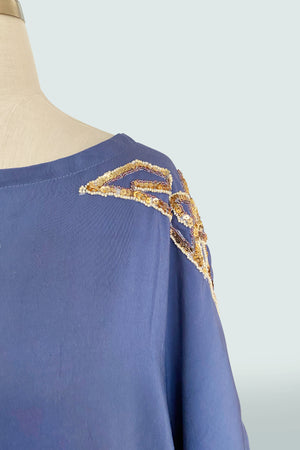 Betty Drinking Gown
A dusty blue drape of soft crepe gives the Betty Drinking Gown fluid movement and grace. With a boatneck collar and symmetrical shoulder embellishments, this gilded gown is perfectly paired with a Gibson...or two. 
This is an Obel style and sized for all, with a voluminous fit.
sizing notes: length 52", interior width 33"