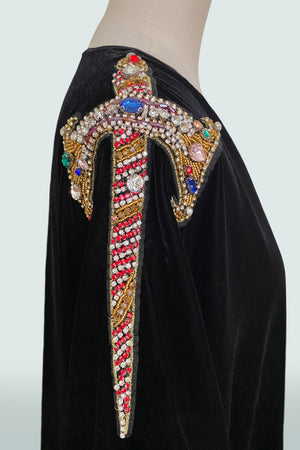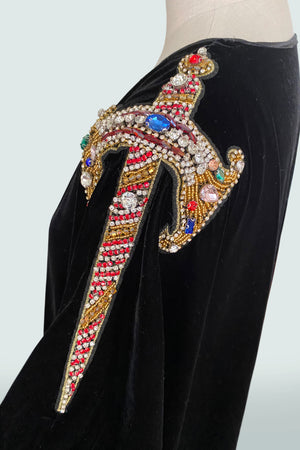 Aria Drinking Gown
A lush black velvet and fabulously adorned crystal shoulder pieces, the Aria Drinking Gown is fit for a queen. Coupled high shine rhinestone daggers make a piercing statement on this stark black backdrop. 
This is an Obel style and sized for all, with a voluminous fit.
sizing notes: length 53", interior width 34"