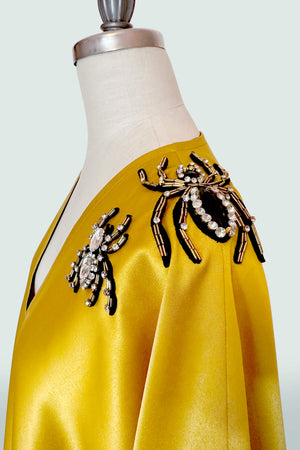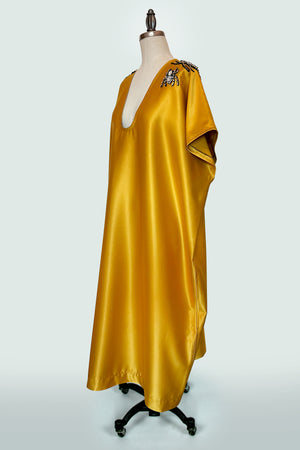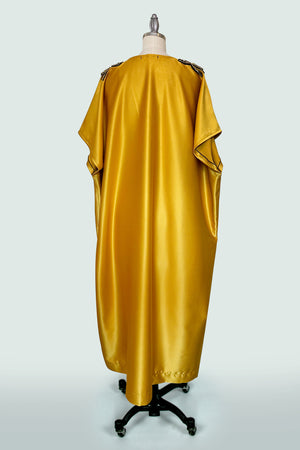 Aras Drinking Gown
Voluminous saffron satin adorned with sparkling arachnids, the Aras Drinking Gown is gloriously ghoulish with a twist of glam. Pinkies up and paired with a sazerac, you'll be the center of the féte.
This is an Obel style and sized for Alls, with a voluminous fit. 
sizing notes: length 49", interior width 32"