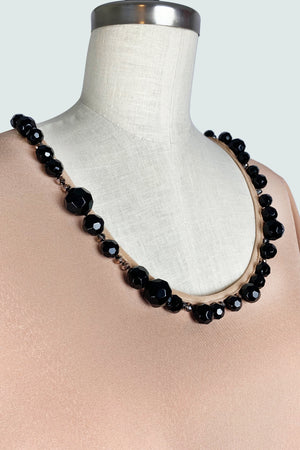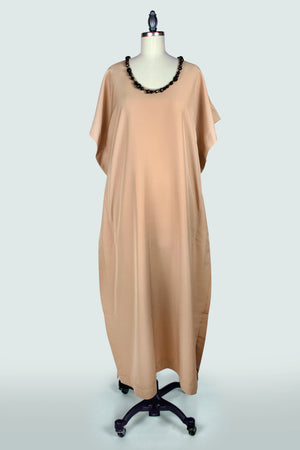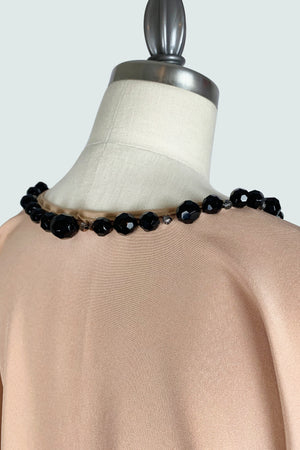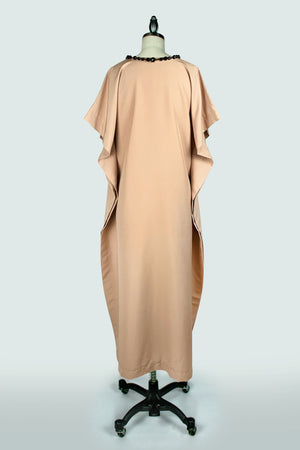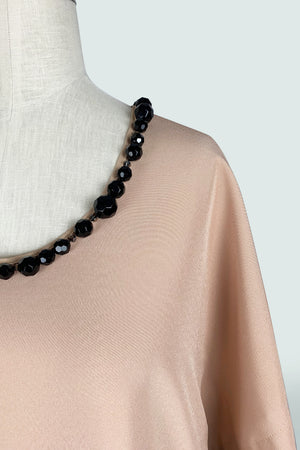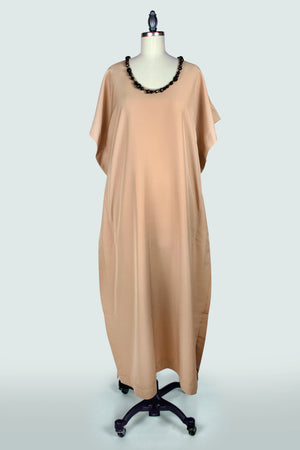 Amélie Drinking Gown
Amélie is a sophisticated dame who likes her gin on ice, one olive and poured exactly at 5:00pm. A hand sewn vintage beaded neckline on a warm nude crêpe, she always has her jewels on and ready for cocktail hour. 
sizing notes: length 52", interior width 22"