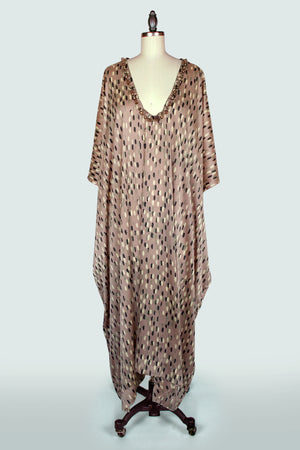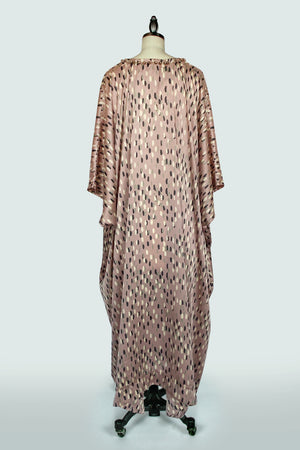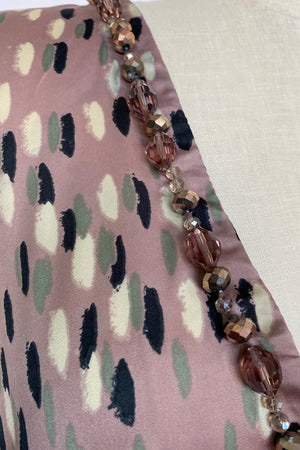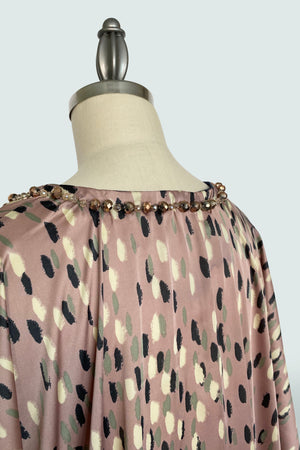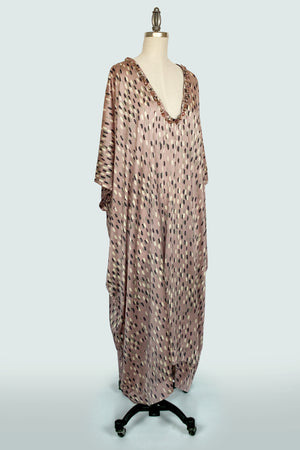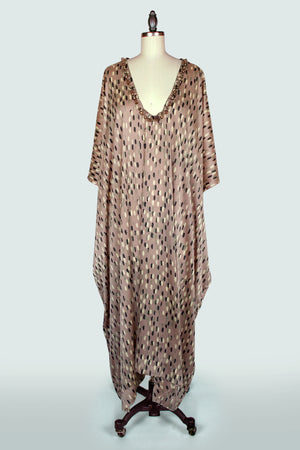 Amal Drinking Gown
Graceful and studious, the Amal Drinking Gown is an Obel Style in luxurious soft silk. A hand beaded deep V-neckline shows off just the right amount of décolletage. Amal is sized 'Alls' with a generous and fluid fit. Perfect with a Pims Cup and handsome companion.
This is sized for all, voluminous in width.
sizing notes: length 48", interior width 44"