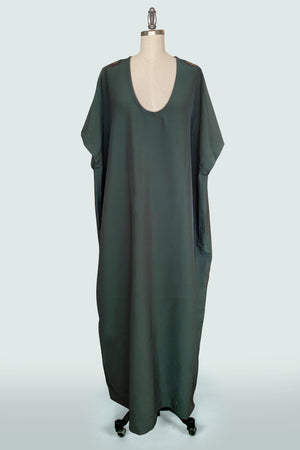 Alexandra Drinking Gown
The Alexandra Drinking Gown is subtly subversive with dual sequins skulls. A heavy dark crepe hits the right mood for crisp nights by the fire and a heavy pour of cabernet. 
This is an Obel style and sized for Tall, with a generous  fit.
sizing notes: length 55", interior width 33"