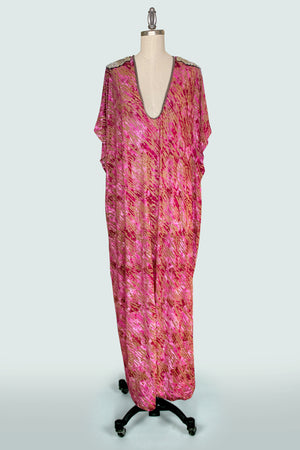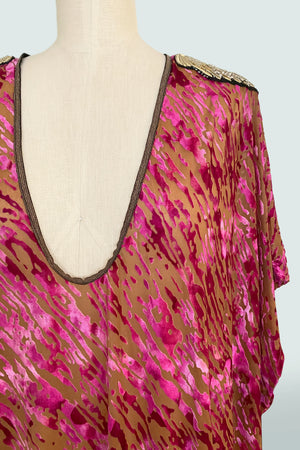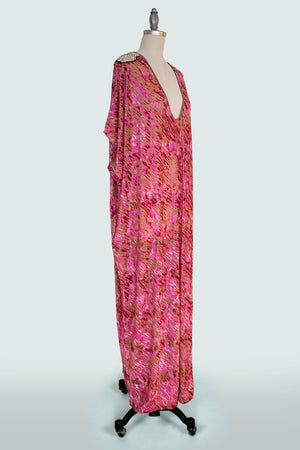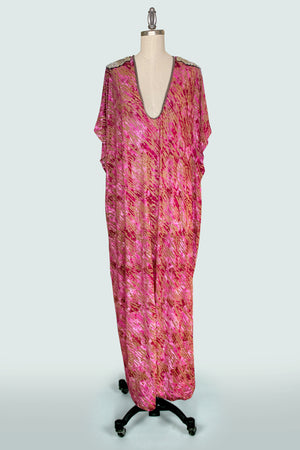 Saman Drinking Gown
The Saman Drinking Gown is subtly sheer, perfect over swimwear or nothing at all. With crystal embellished shell shoulder details, the gown makes a statement as it saunters into a room. A plunging neckline hints a happy hour is on the horizon.  
This is an Obel style and sized for Talls and voluminous in width.
sizing notes: length 58", interior width 33"